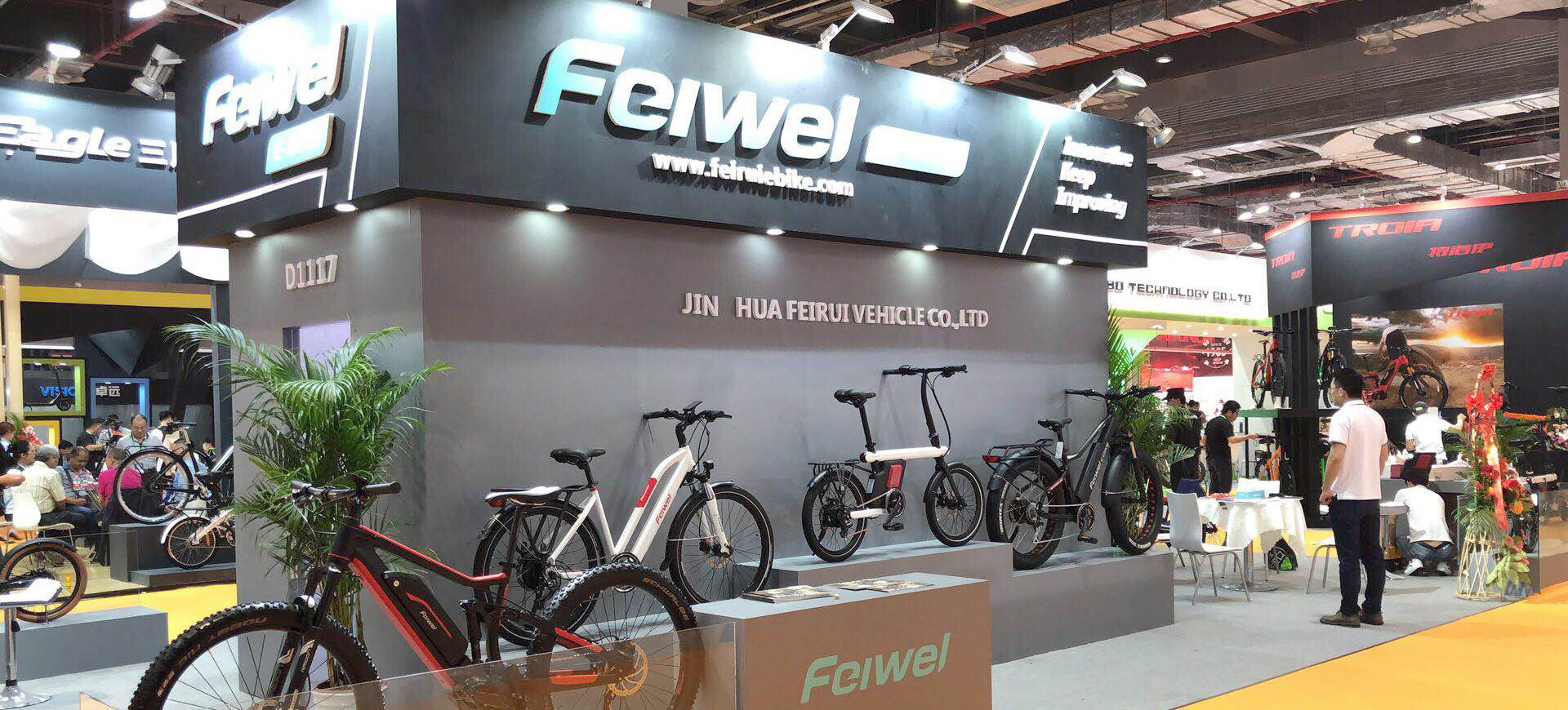 2018.05.06
2018 SHANGHAI INTERNATIONAL BICYCLE FAIR
Jinhua Feirui Vehicle has attended 2018 Shanghai international bicycle fair from May 6th to 9th. All our sales department staffs went there and met lots old and new customers, also we had very good harvest.
On May 5th, we started to go to Shanghai, and to begin with decorate our booth, No. 5.1-1117. After 3 hours we finished and welcomed new days. From 6th to 9th, we had our regular customers from UK, USA, Italy and so on. In our booth, we had showed many new models, like smooth fat tire model, inner battery frame model, carbon model and so on, especially our own patent model, Z1, we had this model's test zone. Many new customers like it very much and would like to cooperate with us.
From this fair, we also learned a lot like we need to keep up to develop the new models so that we can be the leader of this market and we are always doing this, so if you interest in our models and like to work with us, then very welcome to our booth of Eurobike and Interbike, we will give the time and booth number later.